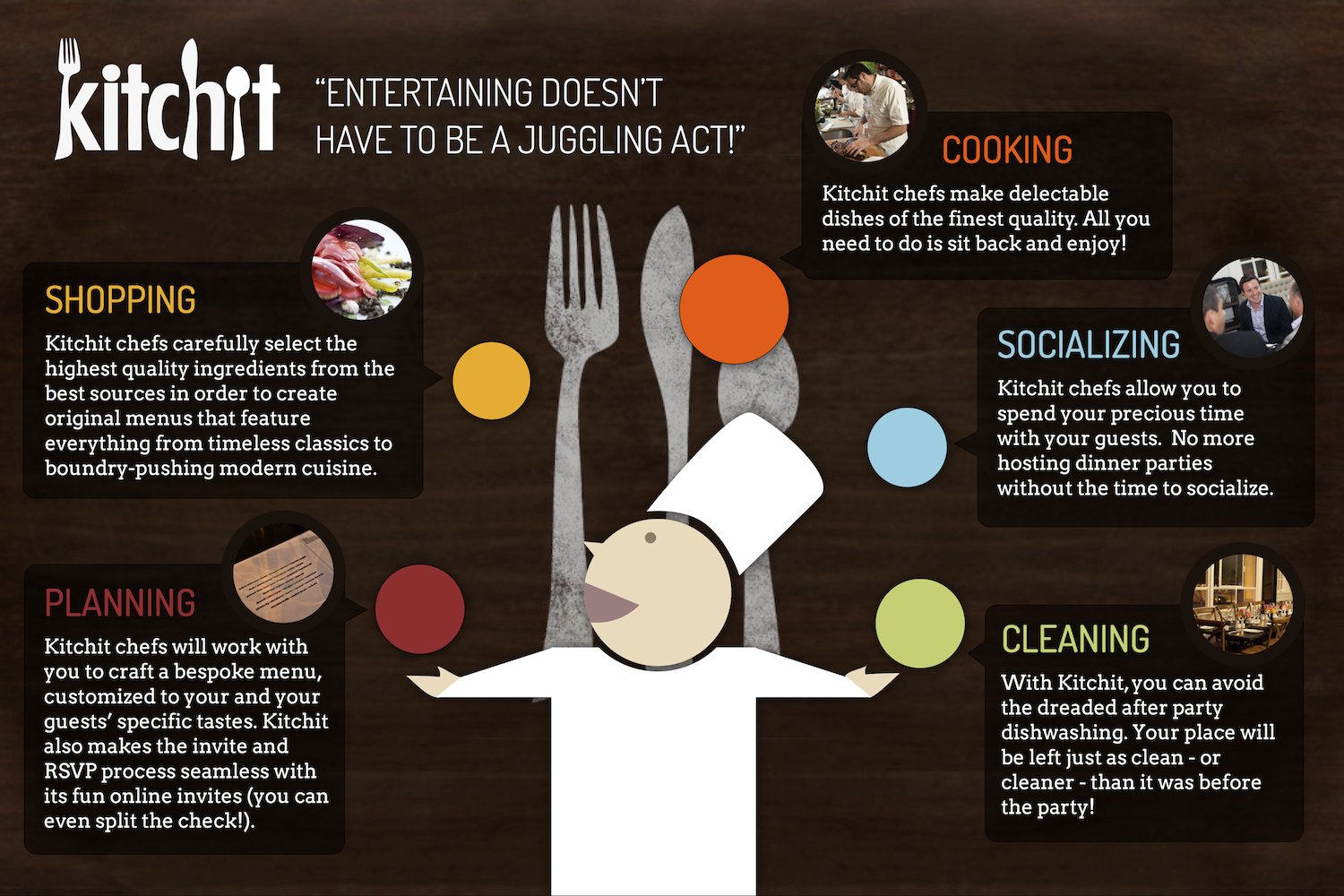 Kitchit is a web-service that allows users to hire a world-class chef to cook for themselves at their home.
Our social brand class project tried to raise Kitchit's brand awareness with our "Juggling campaign".
Our metaphor was "Entertaining can be a juggling act"– comparing arranging a party to a juggling act, which professional can easily do it for you.